The Scarlet Shop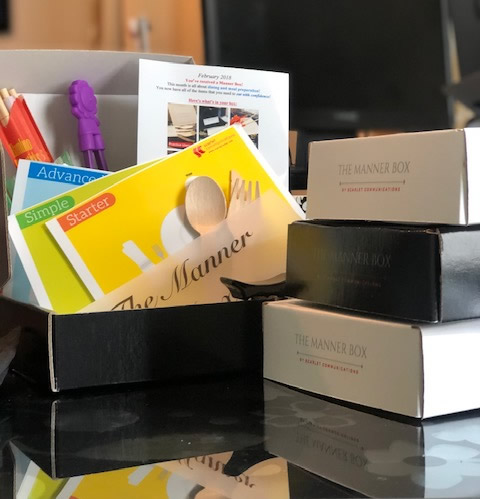 The Manner Box
Since quarantine, have you noticed that your child does not know the difference between a salad and dinner fork? Are you terrified of the first fancy get together post-COVID due to their social habits?
The world is an increasingly competitive place, but you can help your child stand out with our convenient, easy, and cost-effective way to learn essential etiquette and leadership skills.
The Manner Box is a subscription-style box mailed directly to your child with fun, engaging, and life-enhancing tools that will set them up to have a competitive edge socially, in school, and in their future careers. Each box contains hands-on items that contribute to your child's leadership growth and etiquette skill-building, including:
3 Table Charts – Starter, Simple, Advanced

Silverware – Fork, Knife, Spoon

Starter Chopsticks with Chopstick Rest and Removable Trainer

Traditional Chopsticks

Cloth Napkin
Your child will also have the option to join a live or virtual course with a Scarlet instructor.
Put your child on the path to elevate with The Manner Box.
Add testimonials below